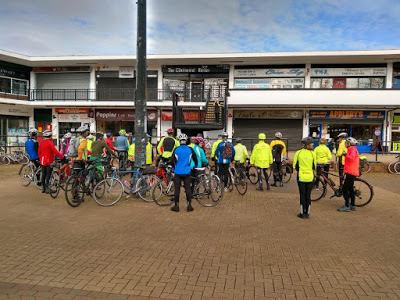 As the official rides have been cancelled for the foreseeable future, it was a bit of a surprise that several cyclists happened to turn up in Hatfield Market-Place on a bright March morning.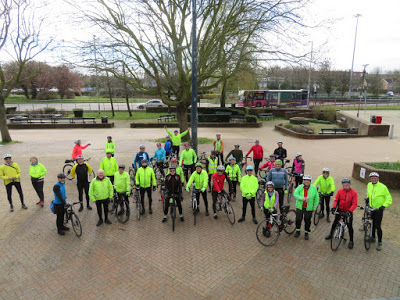 Update in late March – we have a new photo taken by a passer by from the balcony above the market place using Pat Kennedy's phone.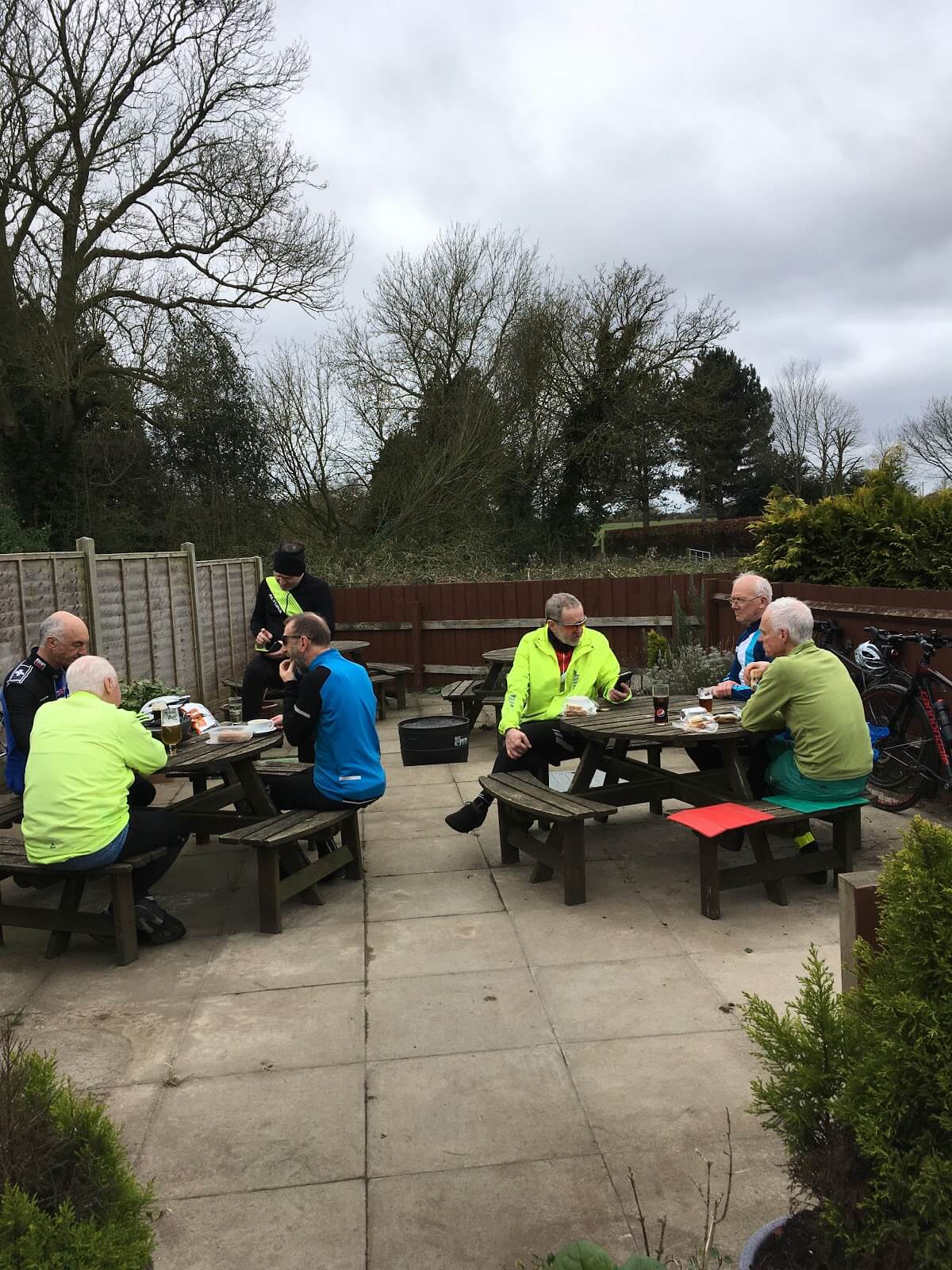 The group split into two and the faster riders followed Tony in a well spaced-out line along a new route out of Hatfield using the cycle path near the old A1 road all the way to Stanborough. After a quick stop for a broken gear-cable near Ayot Green, we headed north and reached the village of Great Offley shortly after mid-day. We went inside, carefully keeping apart and ordered drinks then retired to the garden where most of us naughtily ate our own sandwiches. I usually disapprove of this practice, but took the view today that the pub at least sold all the extra drinks they would not have otherwise sold. You can see we are keeping apart in the photo.
Afterwards the group took different routes back so I just show the route to the pub below. A good day's cycling in the fresh air – I suspect better for our health and fitness than staying indoors and then visiting a busy supermarket foraging for food. I think the inter group went to Watton and most picnicked in the churchyard.
Great Offley route below,
Carol B