Surrey Kent Sussex Borders
We ride on: 1st and 3rd Wednesdays of each month
Restart of Surrey &Sussex Rides
Dust off the cobwebs, reduce the pot belly. We will be starting up our group rides again for all the Surrey and Sussex sections from the 17th May, when it is planned for hospitality to be fully open, assuming no bad news in the Covid-19 infection rates.
We will probably need to make short notice changes to rides, as some venues may not be available. Keep an eye on the 'Upcoming Rides' Section on the new Forty Plus website for details of the rides. Changes will be highlighted on bright red instead of the usual green. Check venues have not changed before you leave for a ride.
The SKSB Section is part of the Forty Plus Surrey & Sussex Section. The Section was formally established on 16 April 2011. Rides are planned for the first and the third Wednesdays, of each month, throughout the year. Whilst there are no hard and fast rules the Section encourages the practice of group riding from the morning cafe meet to pub lunch and onwards to an afternoon tea stop as desired by the riding group. There remains nothing to prevent riders joining at the pub lunchtime venue, and of course all 40+CC members and prospective new members are most welcome to join in.
As is common throughout the Surrey & Sussex Group, the quieter and most scenic country lanes are used for riding in preference to the busier main roads. Surrey Kent Sussex Borders are blessed with an extensive network of country lanes and the territory is as varied as most riders would wish.
Members have a range of cycling experience. Electric bikes are welcome. If you are interested in cycling with the group, contact Richard Nainggolan above or come to one of meet venues and introduce yourself and try a ride. After three rides you will be asked to Join the Fort Plus CC club. If you are interested in a wider range of mid-week rides in the Surrey Sussex area go to this link Forty Plus Surrey Sussex
---
Section Secretaries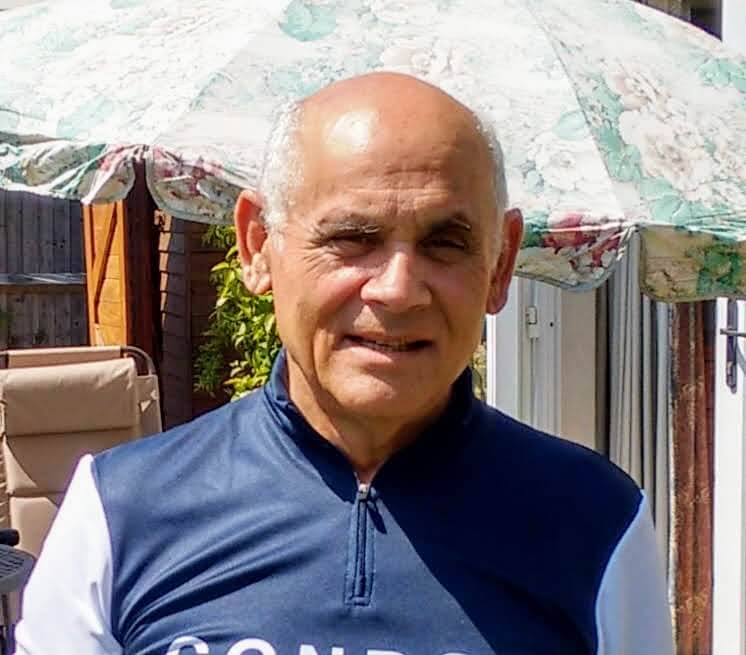 Richard Nainggolan
07761 107905 / 01293 786126
---
Upcoming Events
There are no upcoming events at this time
---
---